Invoice

Proforma Invoice (Abbreviation PI)
Proforma invoice is a preliminary bill of sale sent to buyers in advance after customer agree on prices or place order to us. Typically, it gives a description of the purchased items, Part no, notes the cost, as well as other important information like shipping weight and transport charges. Proforma invoices are often used for payment application to financial department.
The basic flow:
Price agree/place order-> Proforma invoice -> payment application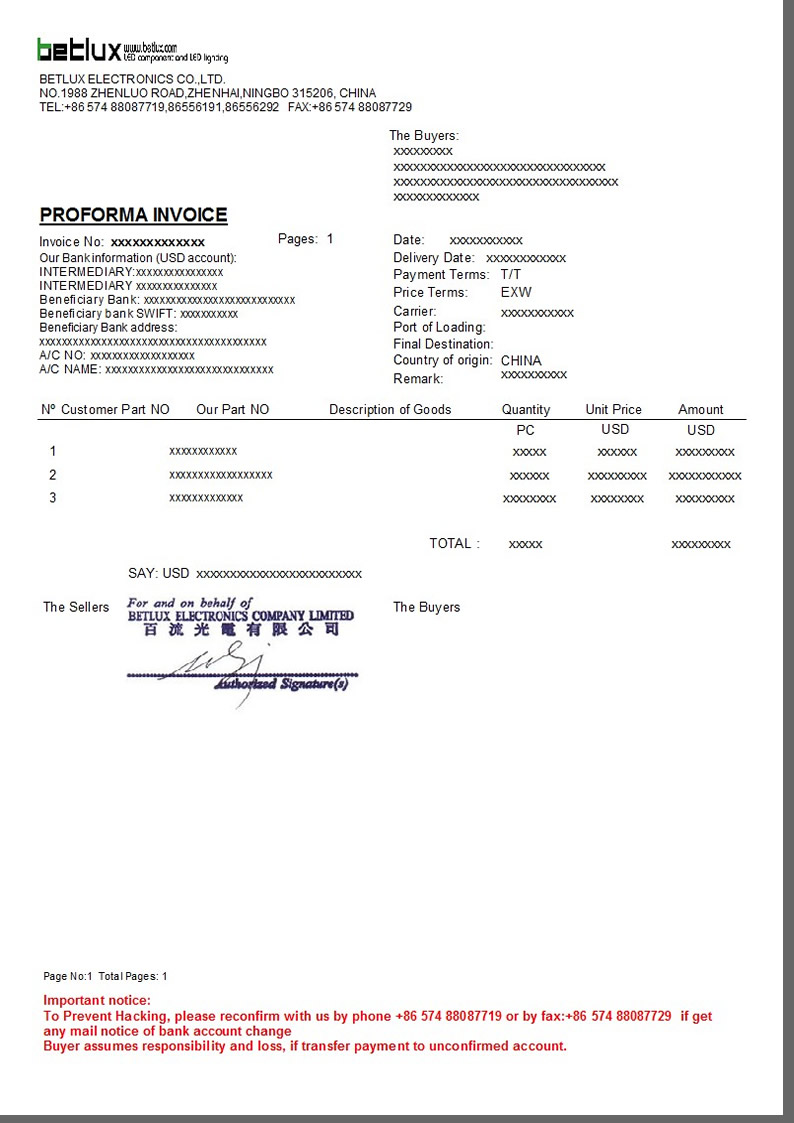 Commercial Invoice(Abbreviation CI)
Commercial invoice is used as a customs declaration provided by us. The document include a few specific pieces of information such as the parties involved in the shipping transaction, the goods being transported, the country of manufacture, and the Harmonized System codes for those goods.
Commercial invoice is used to calculate tariffs, and is commonly used for customs purposes.
The basic flow:
Shipping -> Commerical Invoice with cargo -> Customs declaration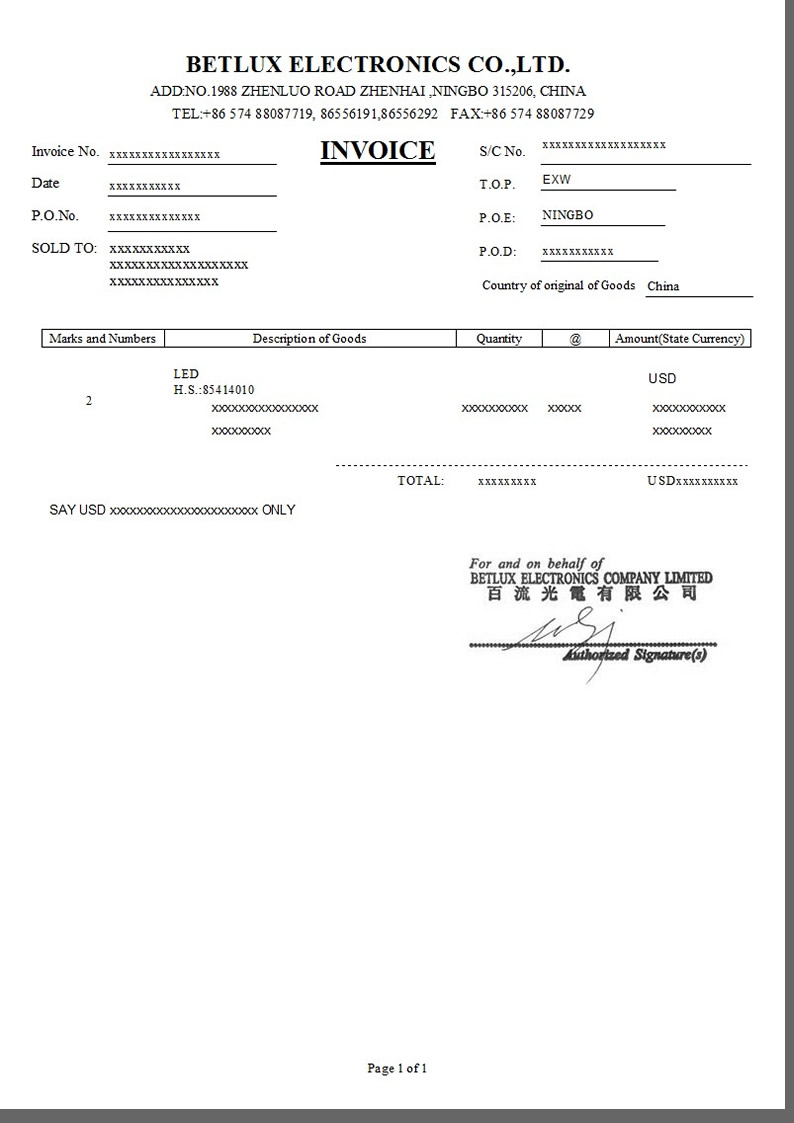 Samples Invoice
"Samples only and no commercial value" marked on invoice. It is used as samples document to customs, with this invoice customs will release it faster. It commonly needs pay tariffs while import at customer side.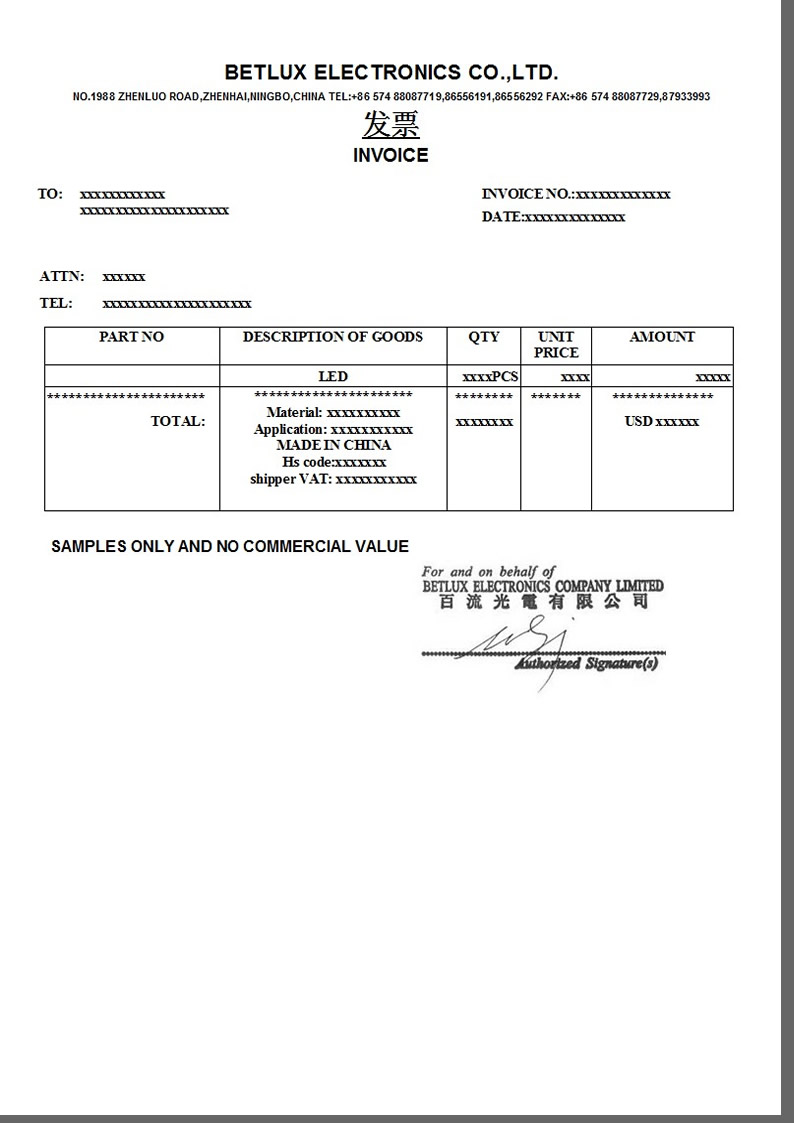 Custom Clearance Invoice
The invoice is for Chinese custom declaration, together with cargo while shipping.